PAST EVENTS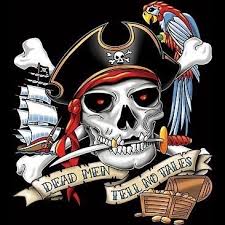 Avast Ye~
Ships are spotted and Pirates rumored to be near,
Bringing with them treasure, challenge & cheer!
Shipmates, find ye captain! Captains, find ye crew!
The vessel is getting closer, what shall ye do?
Join us at The Wheelock Way on October 21, 2017 from 6pm to Midnight for a night of skullduggery!
From 6pm – 8pm:
*Games o' Chance & Team Challenges
*Automatic Raffle Entry w/ticket for two nights stay at our private cottage ($400 value)
*Best Male & Female Pirate Contest *Best Ship's Flag *Treasure Raffles
*Doubloons for all games doled out based on how pirate like ye be & game participation ~ Aaaaaaarrrr!
*Food by Hoagies
*DJ-Juiced from 8pm-Midnight firing out tunes for a booty shakin' good time!
*BYOB $25 per ticket *21+ only
The Wheelock Way, LLC is located at 855 Stannard Mountain Road (*8 miles straight up from the bottom of South Wheelock Road & Route 5)
Tickets available at The Grindstone Café, Green Mountain Book Store, Hoagies (of Lyndonville) and by calling 802-535-1377
Need more info? Call or Email
Audrey Tomasi 802-535-1377 OR Kayla Veilleux 860-808-6477
info@thewheelockway.com FB: The Wheelock Way
Time to Get Ye Ship Together!